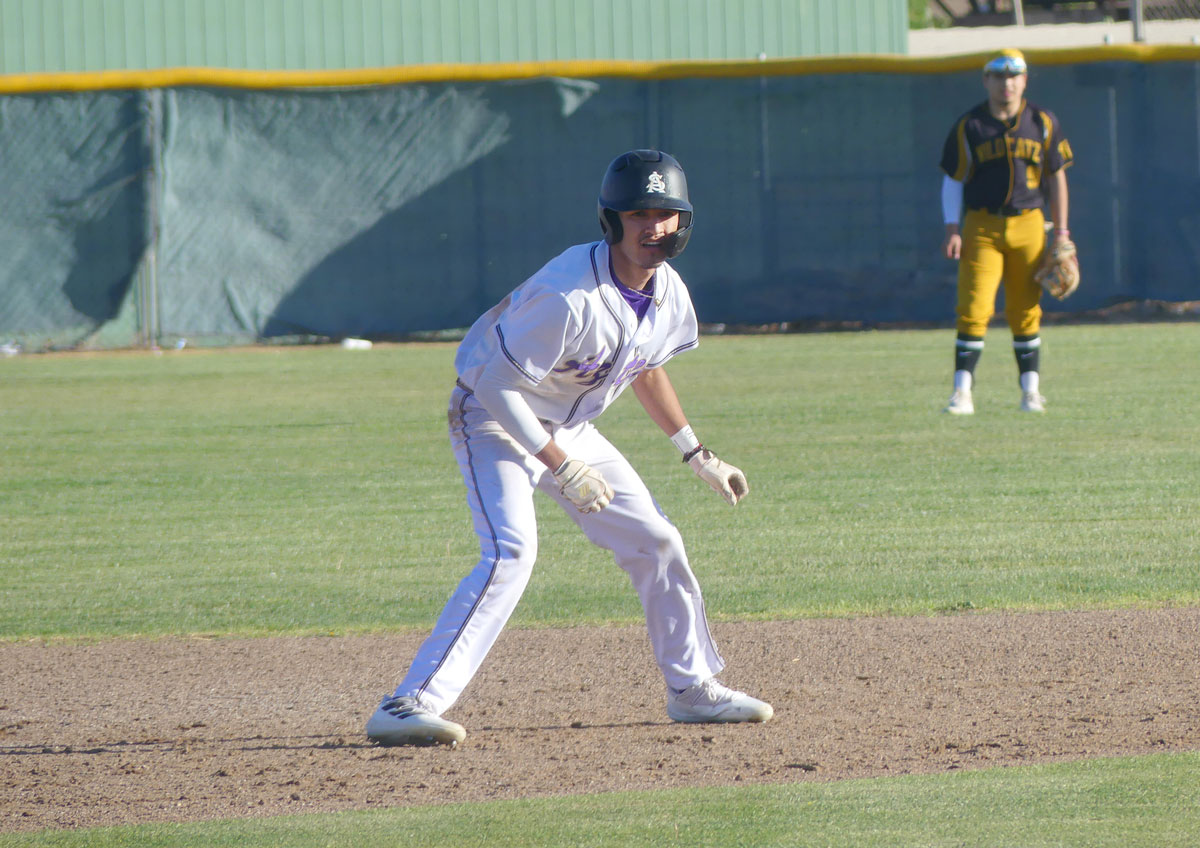 Baseball Soledad Aztecs survive with a big win over Alisal – Salinas Valley Tribune
Read Time:
2 Minute, 18 Second
SOLEDAD – Not so long ago the Soledad Aztecs baseball team won 11 games in a row, but in the last five games they have gone 2-3. However, with a dominant victory over Alisal, they remain in the mix for the Mission Division title.
Approaching the week, the Aztecs knew that they would need help in the future to become co-champions of the division. The only thing Saledad can control is the result of the last two games of the league against Alisal, because the loss will exclude them from the fight for the title.
Saledad is currently 11-4, while Alisal and St. Francis are 11-3.
Before the big game with Alisal, the Aztecs had a second game with Stevenson. In his first match Saledad won 18-8, but this time Stevenson won at home 5-2.
Although the Aztecs switched to Stevenson, before the game they activated catcher Christian Camacho, who missed most of the games in the league.
"It was nice to be back on the field," Camacho said. "Especially to contribute again. When the innings went, I went back to my groove. "
With Camacho behind the plate, Saledado's defense has strengthened – and in his first game back he showed himself by throwing out three runners. Although he could not play at the beginning of the season, Camacho set a goal to help the team advance to the playoffs.
"I was always in the mood for what needed to be done, I kept working," he said. "I believed in myself on the way to helping my team continue our success. After all, it helped me stay on track and focus on bigger goals for us. "
It will be interesting to see how Soledad coach Damien Ryan balances his situation with the catcher. Noah Ferguson of the Aztecs, who took over fishing duties during Camacho's absence, played well. Ferguson is the best striker, but not as strong as Camacho in defense.
According to Saledad's coaching staff, Ferguson is hitting 311 of 20 RBIs.
In the game against Alisal both benches ended the game, but Ryan went with Ferguson behind the stove to start the game. Every move the Aztecs made that day proved good as they scored 14 wounds in the second inning and defeated Alisal 19-6.
Some of the Aztec honors were Jesse Farfan, who went 3-3 with five RBIs, and Marcus Tirada, who went 2-3 with four RBIs.
The hopes of the Aztecs to gain a share in the mission department are still alive. They will have to defeat Alisal on Monday for the second time, and on the last day Alisal will have to defeat St. Francis, all after the press conference.