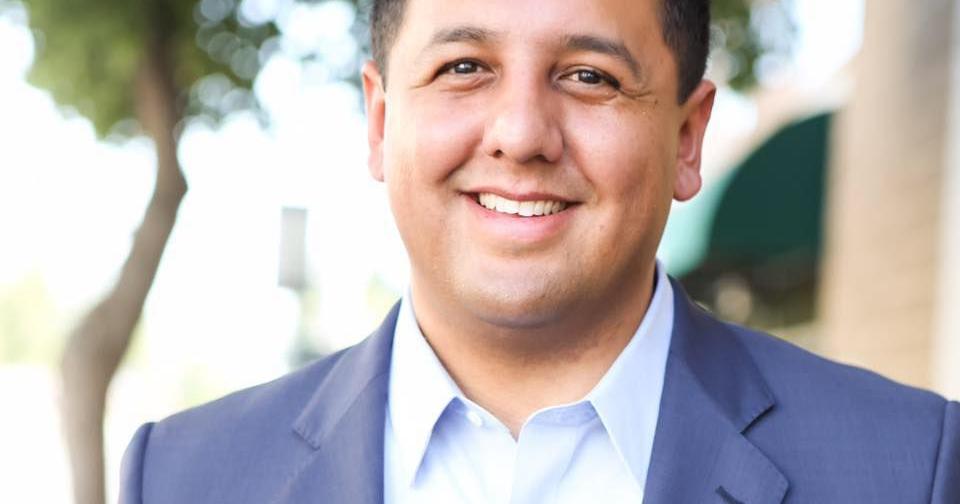 Community Voices: California communities need to show that they can care Opinion
Read Time:
3 Minute, 48 Second
Cities across California are at the forefront of responding to the ongoing homelessness crisis.
Since 2018, when Bakersfield City Council declared an emergency homeless shelter crisis, Bakersfield has invested in more than 600 new shelter beds. Even during the global pandemic, we built the highly successful Brundage Lane Navigation Center, which transported nearly 140 people from the shelter to permanent housing through integrated case management. The 2022 homeless census showed that last winter, for the first time in many years, there were more people in shelters than on the streets.
The city continues to address camp issues by investing in downtown and Kern Old Town biohazard cleanup teams, public cleanup crews, the Bakersfield Homeless Employment Program, and the resumption of the Badex Police Department's impact response teams. . Rapid Response Teams. In 2021, the rapid response team alone received 6,217 complaints, cleaned 4,690 camps and collected more than £ 5.93 million in rubbish.
Bakersfield also developed one of the first in the Central Valley Housing Trust Fund to stimulate additional investment in housing production to provide sustainable housing solutions for the homeless. Since 2019, we have invested more than $ 14 million in the fund. We have allocated another $ 10 million in ARPA funds for affordable housing and received millions of dollars in additional state and federal grants. As a result, last year more than 136 new affordable housing facilities were built, 217 residential premises are under construction and 154 apartments are planned for reconstruction.
However, despite our best efforts to eliminate this problem, too many people with severe mental health problems and addictions roam our streets and live in camps. These are our aunts, uncles, sons, daughters, cousins ​​who suffer from an untreated schizophrenic spectrum or psychotic disorders left on our streets to disappear.
Look around, in Bakersfield and across California, you can see that the status quo is not working. While we must continue to support those seeking asylum, it is clear that more needs to be done. But there are limits to what city officials can do. The state must be strengthened.
That is why I am asking my colleagues on the city council to join me in adopting a resolution in support of Governor Gavin Newsom's CARE court model. The Court of Assistance, Restoration and Empowerment of the Community (CARE) is a new proposal that invites people with mental health and mental disorders who are addicted to the help and support they desperately need. The new CARE Court model will hold everyone accountable – individuals and local authorities – with judicial review decisions and the consequences for non-compliance for both parties.
CARE Court will connect a person struggling with untreated mental illness with a CARE plan by court order for up to two years. Each plan may include clinically prescribed individual interventions with multiple support services, medications, and a housing plan, and will be guided by a community care group.
CARE Court focuses on stabilizing people with behavioral conditions that are more difficult to treat, without depriving them of their rights. Everyone will be provided with community advocates and new supporters, in addition to a full clinical team, to ensure supported decision-making, rather than replacing decision-making as is the case in conservatories.
The CARE court is designed for a subgroup of people who are unable to make medical decisions – before they are arrested and sent to a public hospital, and before they become so burdened that they end up at the Conservatory of Mental Health.
Let's be clear: there are many reasons why people find themselves homeless. No single solution will solve this problem of society. But CARE Court is a necessary next step in helping some of the most vulnerable individuals get off the streets and get housing with the support they so desperately need.
Newsom not only calls for this new approach, but also supports these efforts, including $ 65 million in initial costs for the implementation of the CARE Court.
This plan is currently being passed through the legislature.
Bakersfield Mayor Karen Goo along with the mayors of the Greater California City supported the proposal. The National Alliance on Mental Illness, the California Professional Fire Department, the California Medical Association and the California Hospital Association also joined a coalition in support of CARE courts.
California needs to act urgently to address the mental health crisis on our streets. If you agree, call your state representatives and encourage them to support the CARE Court Framework.
André González represents Chamber 2 as a member of Bakersfield City Council.